MIT App Inventor for Developers

The Future is here with MIT App Inventor, now anyone can create Android and iPhone apps. App Inventor is a cloud-based tool, which means you can create apps for phones or tablets right in your web browser. The website offers all the support you'll need to build apps:
MIT App Inventor is an intuitive, visual programming environment that allows everyone – even children – to build fully functional apps for Android phones, iPhones, and Android/iOS tablets. Those new to MIT App Inventor can have a simple first app up and running in less than 30 minutes. And what's more, our blocks-based tool facilitates the creation of complex, high-impact apps in significantly less time than in traditional programming environments. The MIT App Inventor project seeks to democratize software development by empowering all people, especially young people, to move from technology consumption to technology creation.
Step 1
Setup Instructions for Testing: Set up your Android phone, iPhone, or tablet for live testing. (Or, start the emulator if you don't have a mobile device).
Step 2
Designer and Blocks Editor Overview: Tour the App Inventor environment.
Step 3
Beginner Tutorials: Jump in and get started programming in App Inventor.
Step 4
Packaging and Sharing Apps: Package your app (Android only, for now!) and share it with friends.
Watch step-by-step tutorial guides to show you how to create even more apps.
Why is MIT App Inventor Important?
MIT App Inventor goes beyond this to provide real empowerment for kids to make a difference – a way to achieve the social impact of immeasurable value to their communities. In fact, App Inventors in school and outside of traditional educational settings have come together and done just that:

Once you complete your MIT App Inventor development through the 4 steps, you can submit your app to the (APP Challenge).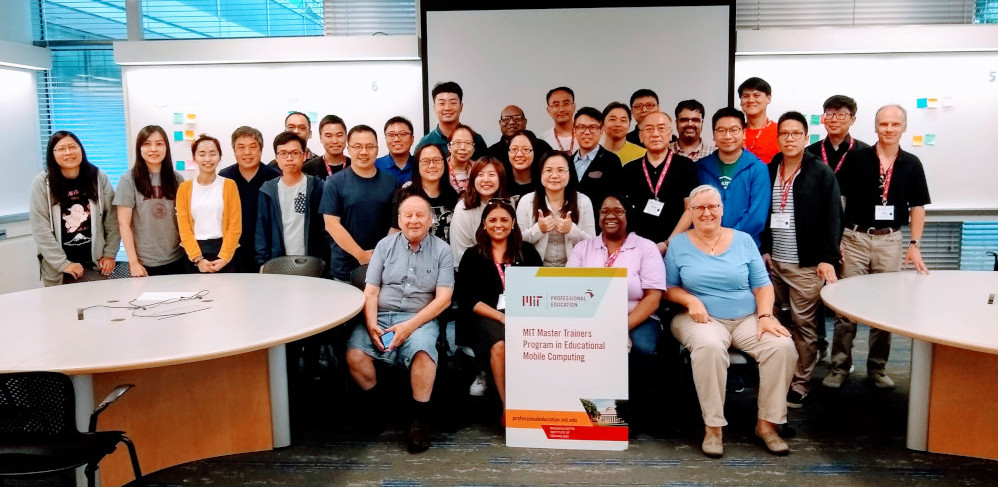 App Inventor Master Trainers have successfully completed intensive training with MIT on all aspects of using and teaching App Inventors. These Master Trainers are certified by MIT. They teach App Inventor to users, as well as teach App Inventor education to teachers. Certified trainers who can serve your school or organization are listed below, by country and US state.
Learn more about the Master's Trainers Program 2022!